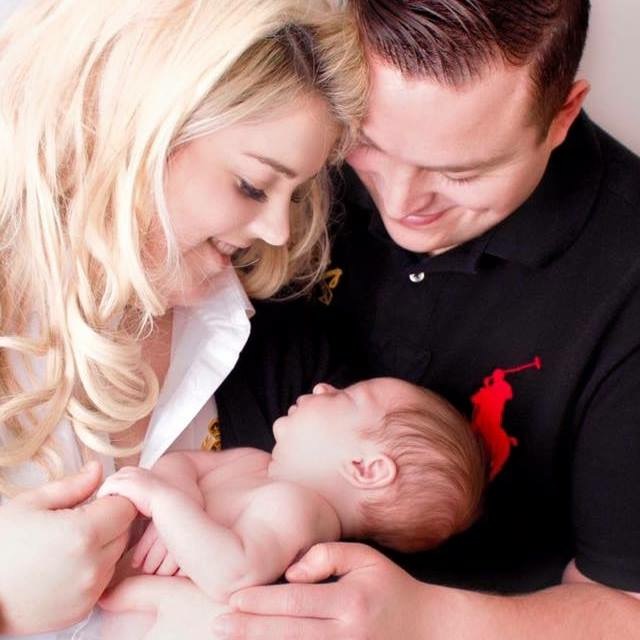 I cannot thank him enough for what he has done for my husband and I.
Kirsty & Clifford
27 & 29, London
19 July 2018
My name is Kirsty and I am 27. My husband's name is Clifford and he is 29. We have been together for 13 years. We got married in 2013, and started trying for a baby straight away. I waited until December 2013 but just had a feeling something could be wrong as my husband has a medical condition which he has had since birth. We went for a sperm test in January and that's when we got the start of the bad news: he had a sperm count of zero.
It felt like our whole life had turned upside down. We actually didn't find out what was wrong until we saw Dr Channa Jayasena in November 2014: those 11 months were a very difficult, uncertain time. However, Dr Jayasena found the problem very quickly. He made us feel like there was hope and told us that it's going to be a long process, but he is here every step of the way. He was professional and explained everything to us so we understood the process of all this. He made us feel at ease and we just knew he was going to make our dream come true.
Dr Jayasena told us my husband would need to have injections to see if this would make his body produce sperm. My husband's first injection of pregnyl started on 15th November 2014. He injected twice a week with 1500 units. We then went back in February 2015 when we were told the amazing news that his sperm count had gone from zero to hundreds! It was such a huge relief just to know that we could have our own baby with either my IVF or on our own, naturally conceived. My husband carried on with the injections and when I went back for my next appointment in April 2015 his sperm count had gone from hundreds to thousands. Little did I know I was already pregnant at this appointment, having conceived on a low sperm count. Dr Jayasena was so pleased with the results that he kept him on the same dose of injections and asked Clifford to come back in two months.
I finally found out I was pregnant on the 8th May 2015 - I was so shocked. I just couldn't believe it as I was told it would take a couple of years to get to where we needed to be. It really was like we had won the lottery. When we told Dr Jayasena I was pregnant he was shocked himself as it only took us 5 months from the first injection! He was so happy for us. And he was so helpful - he arranged for my husband to carry on the injections until I had my first scan to make sure everything was OK before he stopped them.
Our son was born on 7th January 2016, and we were the happiest people on the planet that day. I really can't stress how highly I would recommend Dr Jayasena. I cannot thank him enough for what he has done for my husband and I - without him I would never have had my son. Dr Jayasena has met my son a few times now and it is so lovely to keep in touch. We are now currently trying for our second and he is again being so great.
If anyone is reading this and wants more information, please do not hesitate to contact me via Dr. Jayasena as that's the one thing I found hard: not having someone to talk to or ask questions. I would love to be able to help or give advice to other people in similar circumstances to ours.